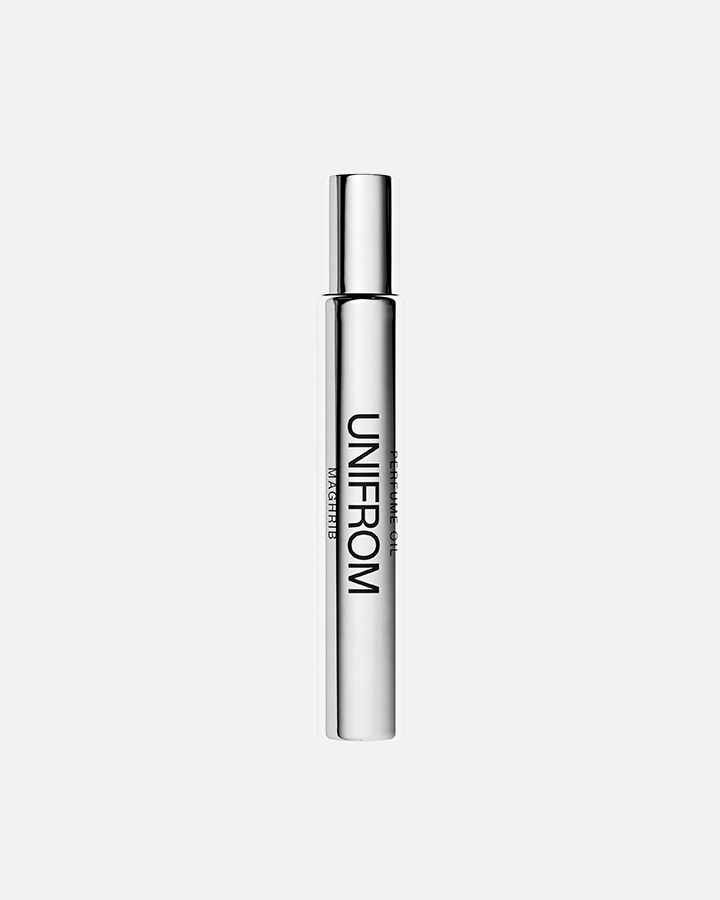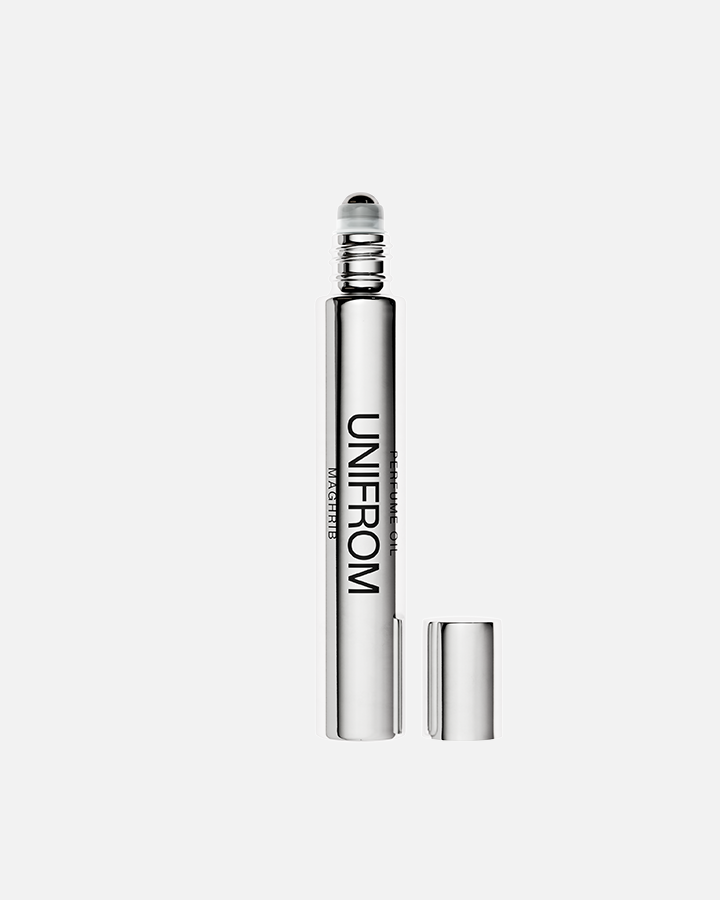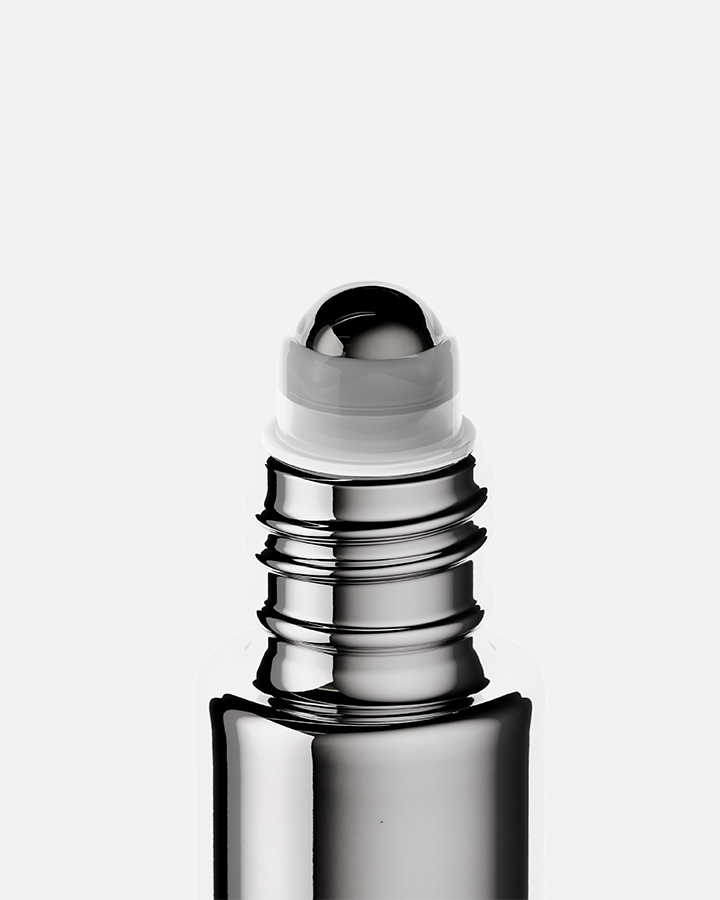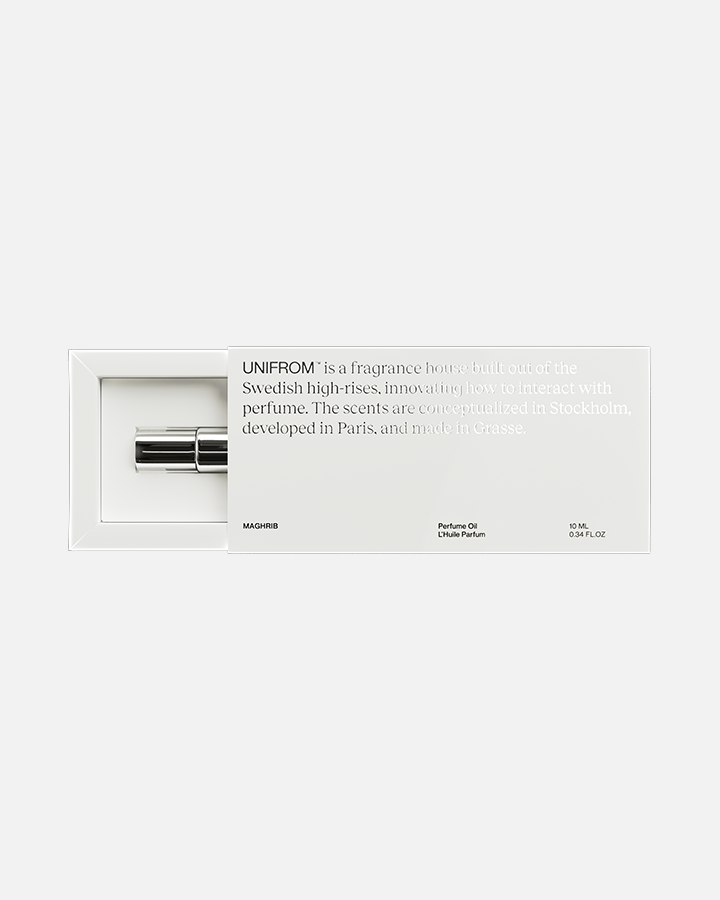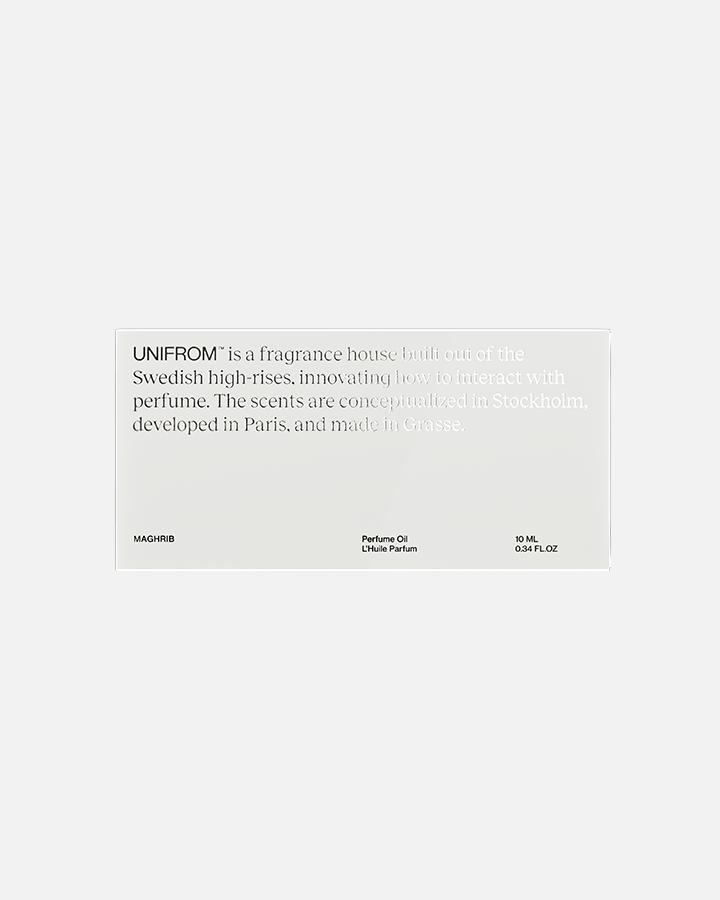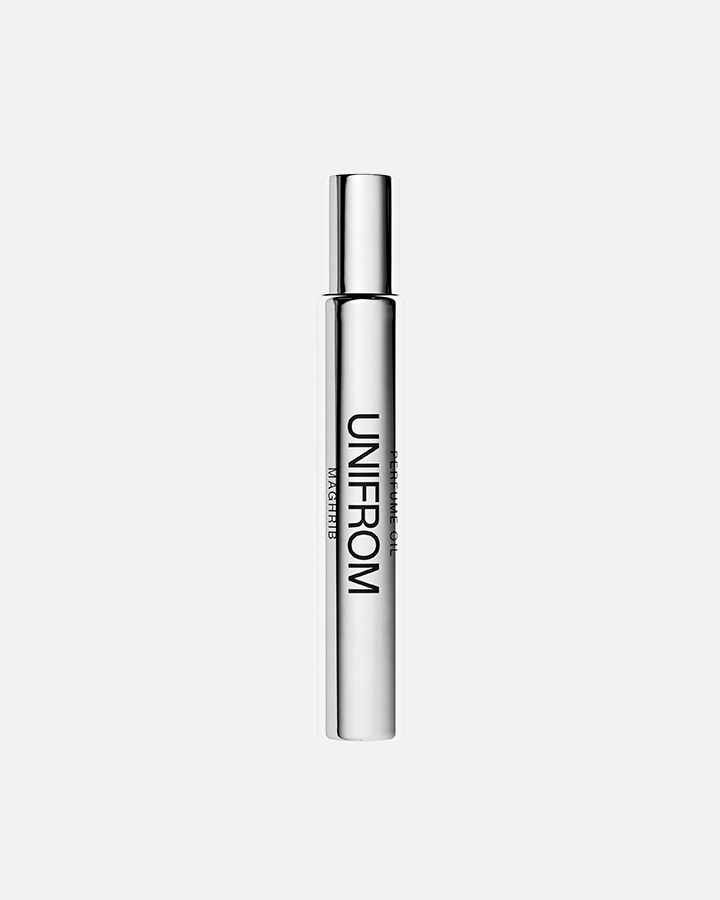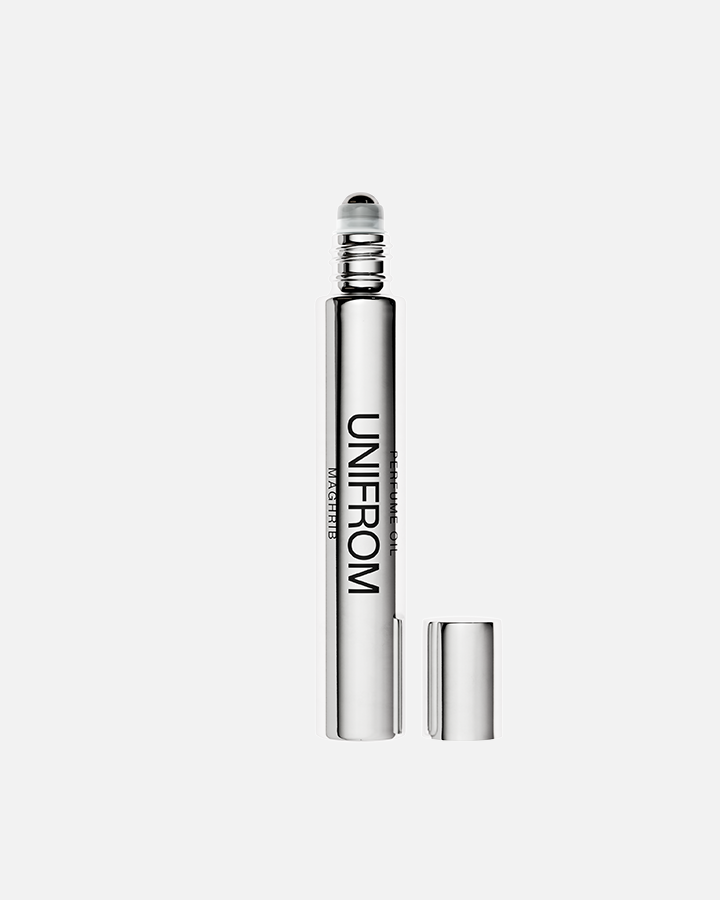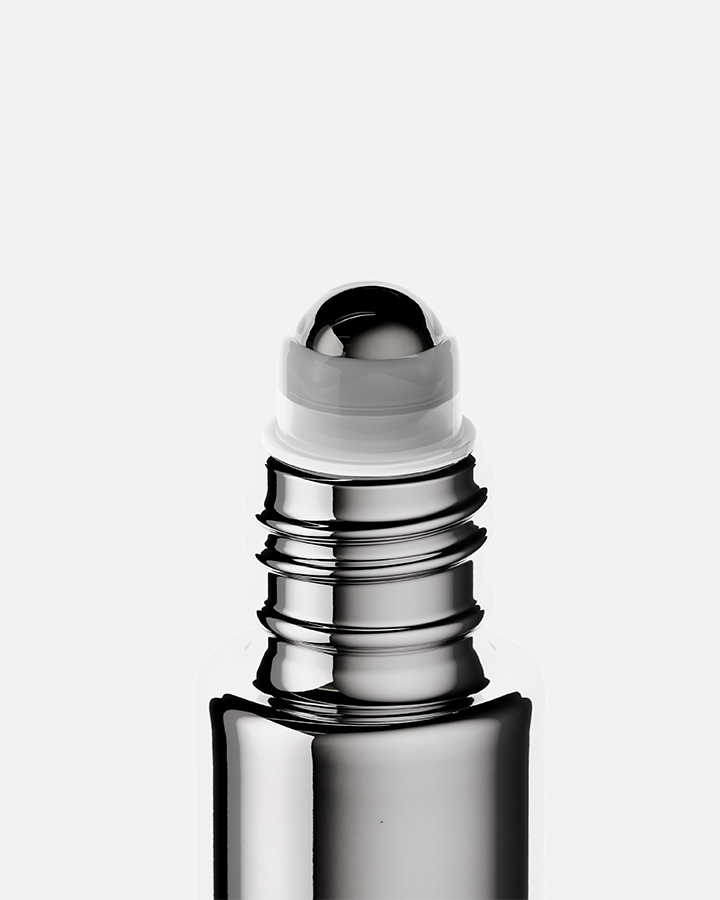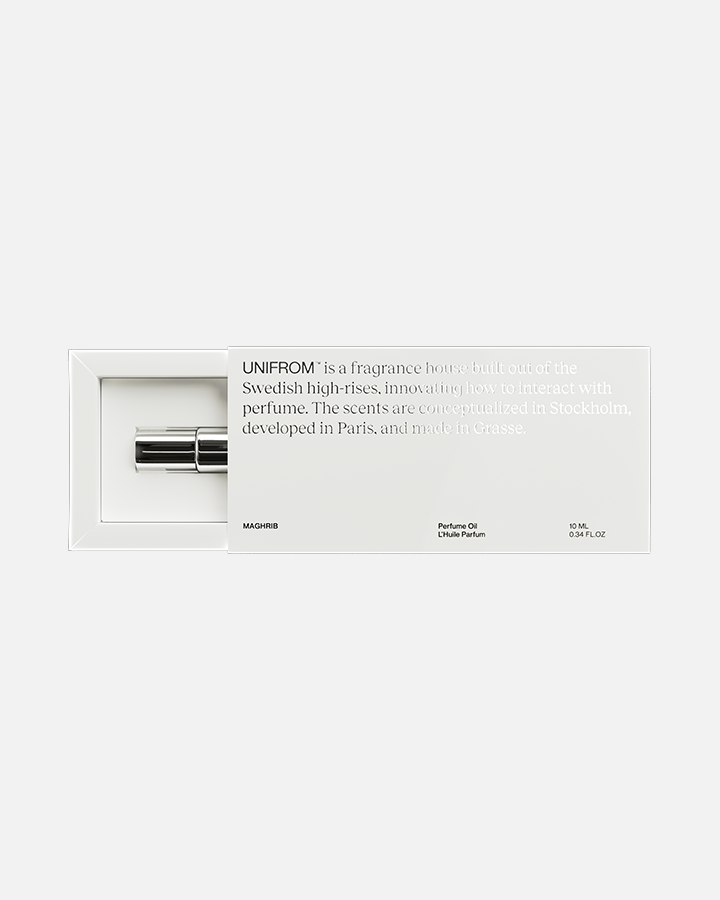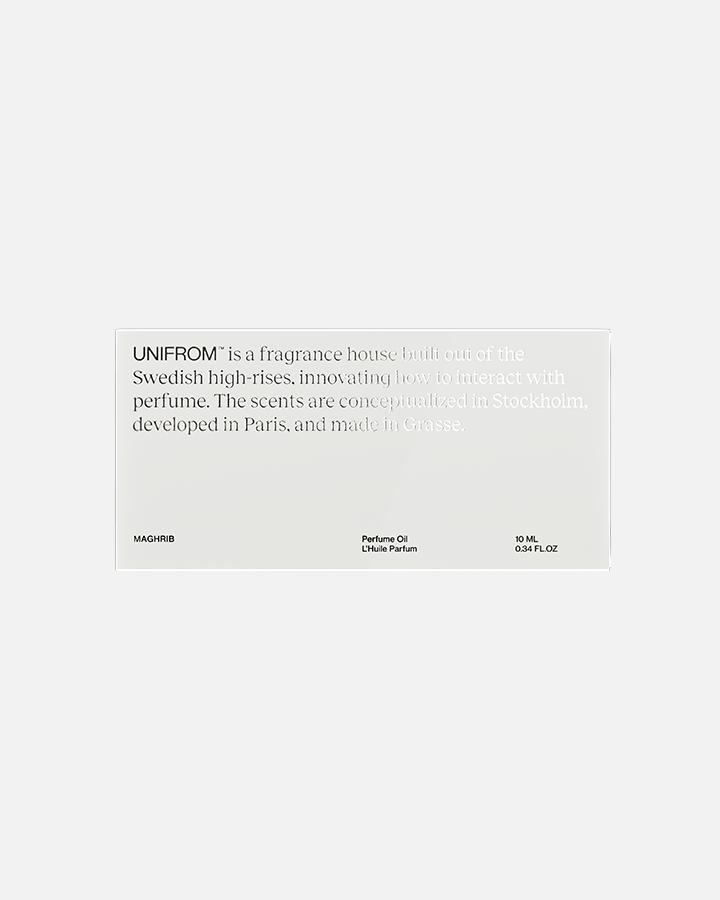 UNIFROM - Perfume Oil Maghrib
69 EUR
Description

Vegan, Cruelty-free & No Alcohol.


Imagine watching the sunset from a high-rise rooftop during  
a warm summer night. A smoky, wooden scent that has a  
sweet apple-flavored top, reminiscent of cloudy shisha smoke.

Don't spray. Just roll.

Step 1: Screw the secure cap off

Step 2: Apply the rollerball on your neck, wrist, or other preferred pulse points on your body while doing circular movements.

Step 3: Let your perfume oil settle on your skin and feel it become a part of your daily uniform.

Aroma: Smoky, Woody, Sweet
Heart Notes: Tobacco Muscs, Sandalwood
Base Notes: Incense
Top Notes: Apple, Pepper



Shipping & Returns


The Netherlands, Belgium, Germany
We aim to deliver all orders within 1 – 3 working days. All orders are shipped via DHL, free delivery applies to all orders above 250EUR.

International
We aim to deliver all orders within 5 working days. All orders will be shipped via DHL parcel (for orders inside the EU) or DHL Express (for orders outside of the EU).